Master Class – Diversity and Inclusion Across the Tango
We are excited to offer this training. Why you might ask? Because we have been passionately engaged with EFT for a long time and live lives that have and do expose us to the worst when we are not included – being stopped by the police, receiving death threats, assumptions about our abilities and intelligence based on skin color, sexual orientation, and languages spoken, others using words/position/privilege with the intent to harm, being outed, living in a country without basic civil rights protections, the millions of microaggressions that have been the backdrop of our lives, and the list goes on. We have also long been researching and attending to issues of identity, culture, and inclusion in our lives and clinical practice for a long time.
This 2×4 hour workshop will be delivered online and not only broaden your understanding of the EFT Tango but deepen your engagement with all clients. The very heart of our work is to be accessible, responsive, and emotionally engaged (ARE) and we extend this work to being intrapsychically, interpersonally, AND culturally ARE. How do we assess and work with the impact of racial trauma? What do migration stories tell us about attachment narratives? How does minority stress impact view of self and view of other?
The three experienced leaders of the workshop will provide video examples, lead experiential exercises, offer clear conceptual frameworks, and provide opportunities to explore and practice in a safe environment. You will leave the workshop with a deeper understanding of diversity and inclusion across the EFT Tango, a better understanding of how to locate where you are in the work in each session with the Tango, and a greater understanding of how to attune with your clients.
So please join us online:
Monday, November 1, noon-4pm MST
Friday, November 12, noon-4pm MST
Registration
Early Bird $175.00 USD (early bird ends September 1, 2021)
Early Bird Student/Agency Clinician $150.00 USD (early bird ends September 1, 2021)
Regular Rate Full $200.00 USD
Regular Student/Agency Clinician $175.00 USD
**Equity Rate**: available (based on multiples of $25.00 USD)
*Agency Clinician/Student Rate: We offer this discounted rate to enable students and clinicians working in community mental health settings on a full-time basis to be able to participate. Group practices are not eligible.
**Equity Rate: This registration option is for participants with historical/institutional barriers to access. Please choose equity pricing only if you are a member of one or more historically marginalized communities.
Joy Ewing
Joy Ewing is a Marriage and Family Therapist who has a thriving private practice called Joy Life Counseling located in Aurora, CO. Joy uses an integrative approach to therapy to help clients journey through depression, anxiety, loss, trauma, life transitions, marriage, and family issues. As a Marriage and Family Therapist, Joy loves helping couples and families of all backgrounds discover their unique goals and help families to thrive as a team. Joy specializes in working with couples who would like to improve their relationship and communication using Emotionally Focused Therapy. Joy helps couples to reconnect and improve their communication with one another. Joy has a passion for working with clients of color, the LGBTQ communities, and clients from different cultural backgrounds.
Joy obtained her Bachelor of Psychology with a Minor in Social Work from Prairie View A&M in Texas. She earned her Master's in Marriage and Family Therapy from Regis University in Denver. Joy received the Leadership of Excellence Award from Regis University. Joy interned with People House for a year and completed her Gottman level one and two training. Joy also finished the Emotionally Focused Therapy Externship and Core Skills training and is currently working toward certification in EFT.

Robert Allan
Robert Allan is an ICEEFT certified trainer and Assistant Professor in the couple and family track of the graduate MFT and counseling programs at the University of Colorado Denver. He maintains an active clinical and supervision practice in Denver, CO. Robert has helped train and supervise therapists and students in Emotionally Focused Therapy across Canada, the US, and Europe. Robert's interest in EFT extends to his research work where he has explored cultural adaptations of EFT. He is currently the co-Principal Investigator and supervising the Denver site for the first clinical trial of Emotionally Focused Individual Therapy (EFIT). Robert is also currently researching the impact of minority stress across four university campuses and was a community HIV and queer activist for 20 years from the mid-80s.
Robert completed his PhD at Dalhousie University, he is a Licensed Marriage and Family Therapist in Colorado, and an Approved Supervisor with the American Association of Marriage and Family Therapy. Robert is a warm, knowledgeable, and engaged trainer with a passion for helping people learn EFT. Robert is the Co-editor and contributor of Creating Cultural Safety in Couple and Family Therapy: Supervision and Training.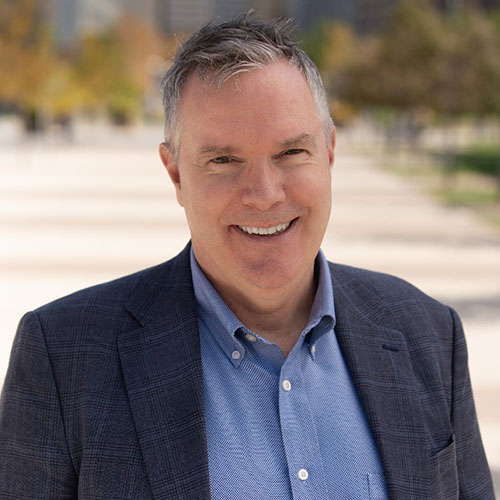 Liliana Baylon
Liliana Baylon has a master's degree in Counseling & Marriage, Family, & Child Therapy from University of Phoenix in Colorado. Since entering into the therapy field, Liliana has developed an interest and niche in treating couples and children who have experienced trauma, abuse, and multicultural issues. To better treat these couples and children, Liliana has received training in different modalities, some of which she is a trained educator. Liliana is also a AAMFT Approved Supervisor, EMDR Certified, EMDRIA Consultant-In-Training, Registered Play Therapist – Supervisor, Synergetic Play Therapy Certified & Supervisor, TheraPlay Level 1, Independent Facilitator of the Becoming a Love and Logic Parent Curriculum, Bring Baby Home Gottman Trained Educator, Gottman Seven Principles Program Educator, Completed Level 2 Training in Gottman Method Couples Therapy, and completed the EFT Externship and Core Skills Plus Training.
Liliana brings a unique cultural lens into her therapy sessions, primarily treating Latinx children and couples providing therapy in both English and Spanish.

Hourly Schedule
November 1, 2021
November 12, 2021